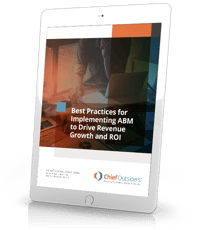 The purpose of this ebook is to leverage Chief Outsiders' experience helping teams accelerate ABM success by providing insights and guidance on 3 key questions:
What are the core pillars of ABM?

When should ABM be used and with which approach?

How do we get started and structure a pilot ABM program?