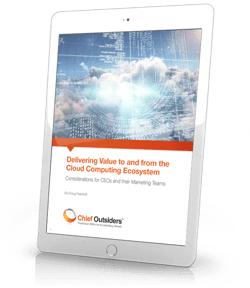 It would be an understatement to say that cloud computing has been anything short of transformational. It is both the predominant computing infrastructure in use today and a key go-to-market model, through which software and underlying data are delivered on-demand to users via the Internet.
This E-Book is intended for CEOs and their respective marketing teams of technology companies, be they hardware or software led. It's intended to provide practical Marketing insight to those looking to navigate cloud computing business models.
Approximately 60% of SaaS startup companies fail. What are the 40% that do succeed doing differently? Download Doug Rainbolt's ebook to find out.