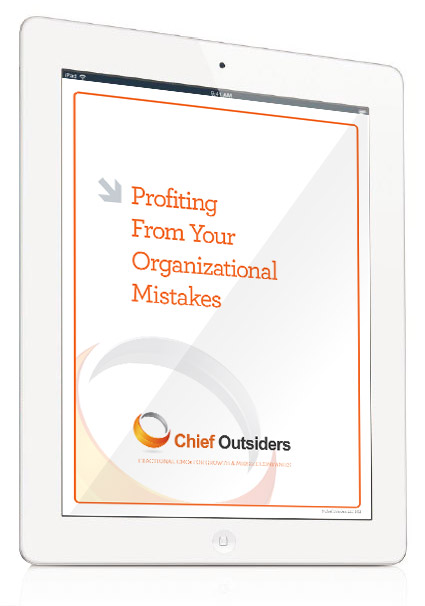 No Company Likes Making Mistakes
Unfortunately, mistakes are inevitable: humans are fallible, products and processes fail and things slip through the cracks even in the best managed companies. With the growing popularity of social media, it is impossible to predict how many people will hear about your company's mistakes. Word of mouth has the power to quickly build up and even more quickly tear down the reputation of your products, services and company. Learn how, if you act quickly and effectively to fix your mistakes, you can make your mistake pay.
Encourage customers to complain to you directly
A good recovery can turn 96% of angry, frustrated customers into loyal ones if you act quickly
The way you handle a mistake actually creates more goodwill than if you hadn't made the mistake in the first place
Register now for Charles Born's eBook "Profiting From Your Organizational Mistakes." Feel free to contact Charles directly at cborn@chiefoutsiders.com if you have any questions or want more information.